EDIT: I think I've uploaded an image, it's kind of hard to tell... but it seems to have appeared.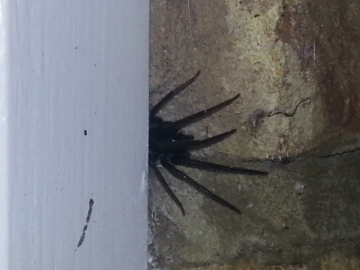 Hello there, I've just signed up with the intention of adding a sighting record for a Segestria Florentina that lives outside our back door (KT2 6DA). I'm certain it's one of those, green chelicerae etc. Interestingly, I'm also fairly certain that it has managed to over winter in that location - it's in the same place as one we found last year, and also appears to be pretty much the maximum size. Is that possible? There are others nearby that would seem to be this year's generation judging by their size.
In addition we've had males in our house a few times, the last in May.
Can I add a sighting record?
Thanks Adam