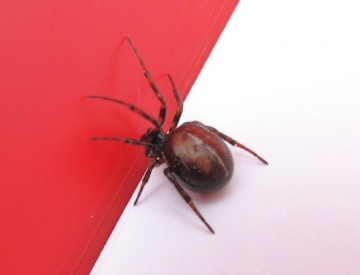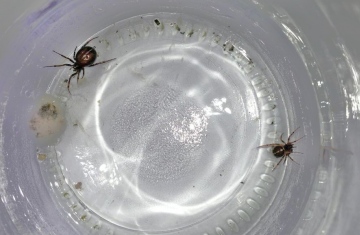 I discovered the two spiders in the bottom photo under my lawnmower in my shed today. The top photo is a close up of one of them.
I found a S. Grossa in my shed 5 years ago. These two have slightly different markings but are they S. Grossa as well?
Edit: The egg sac in the top picture is starting to hatch. The first spider has come emerged and it's very pale in colour but the same shape as these spiders.