Hello everyone!
Found this spider in our house whilst having the kitchen pulled out a couple of months ago.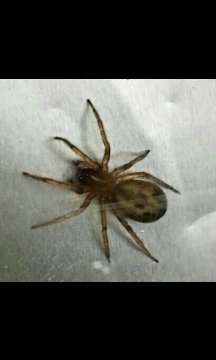 Ever since this capture we have noticed many more of these spiders in and around the house.
My untrained, novice eye leads me to believe it to be a Steatoda nobilis (False widow).
They seem to love the ivy that grows on the wall in my yard as we have spotted a few there.
Just thought it was intesresting due to most of the data regards distribution i've seen showing that they are primarily spotted in the south. So for you northern folk, if this is indeed a 'False Widow' then they are amongst us. This was found in my house by me in Bingley West Yorkshire.
For those interested. I released it not too far from the house. Not bothered me before and not going to start being terrified of nothing starting now.