Hi Peter et al.
going through some specimens from the BAS meet - in this case from the black wood of Rannoch - and I'm looking at what I'm fairly certain is my first theonoe minutissima male ~ the odd thing is it appears to have a ventral scutum covering the book lungs :-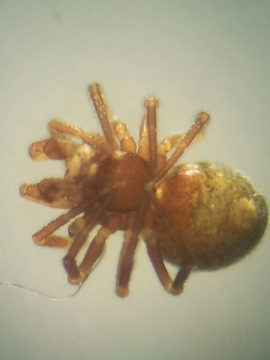 Yet I can find nothing in the literature about this.
It seems unlikely this is an omission for LM&M and Roberts.. so is this a rare anomolay? Or a mistake on my part?
best regards, Matt Prince