I believe this is a Segestria florentina. I found it the other evening. it appears to have a tube like web behind an external light attached to the brickwork of my house. It's jaws are a striking green colour. A very impressive and very fast spider.
My location is the market town of Dursley in Gloucestershire.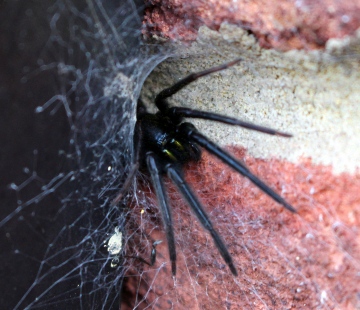 Postcode is GL11 5PX date of observation 2/7/15 Jason.