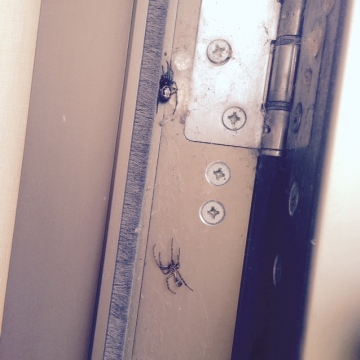 12 August 2015, Tytherington Business Park, Macclesfield, Cheshire, SK10 2XA
Hi -
We have some questions regarding our resident office spider, she's been with us around 3 weeks in the hinge of the door.
Is this who we think it is? A Noble False Widow? Please can you identify her?
Has she shed her skin?
And - what should we do - she seems to have LOTS of eggs.
Thank you!