I'm not sure what this one is. It was found on 01/08/2016 at the same time as the L.cornutus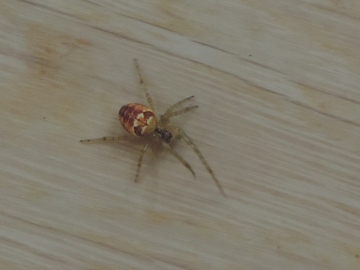 NF7504 I imagine that there are not too many spider records for this square !
Now that I know it is either Meta segmentata or M.mengei and that it is a male I have looked in the Collins Guide, Spiders of Britain and Northern Europe by Michael J. Roberts. The drawings of the metatarsus clearly indicate M.mengei.
It does say that they are "easily distinguished" in this way. Is that correct ?