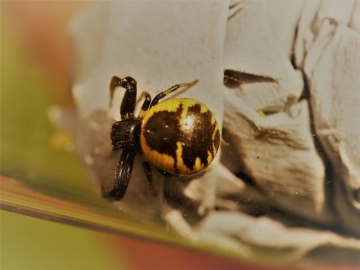 I found the spider in the attached photo today (6th August 2017) on a Common Knapweed (
Centaurea nigra
) flower in my garden at Kingston near Cambridge. (TL347547). (CB23 2NJ)
I think it is a Napoleon Spider (Synaema globosum/) . I have not seen one before so it would be good if you could confirm this.
Is this spreading in the UK now? Do you know what it usually feeds on?
Many thanks,
Donal. PS. I don't seem to see the photo I uploaded. How do I get it into the forum post?