Hello,
First time poster, so please forgive any errors or mistakes.
I suspect this is Araneus diadematus and wanted to double check before considering submitting it as a record. Am hoping it's possible from the photo. Apologies for the low quality photo.
Date, 17/08/19 Location SZ664992, urban gardens, sighted about 1PM, about 1cm across.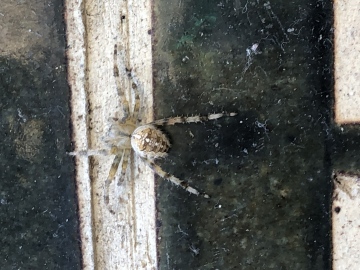 Thanks for your help.