Here are two pictures: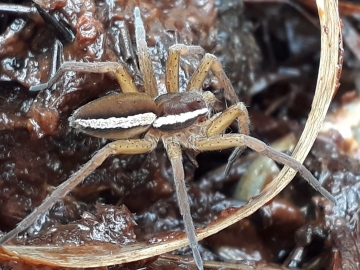 Both taken in a heathland pond, with sphagnum. ( pond to N E of site- I have mistakenly said S on photo file name.) The first, in Feb, is clearly an adult, but is the seconds in May, a juvenile? It was walking on the surface and seemed to be using its feet to sense vibration on the surface. Easy to miss them, but was out looking for dragonflies, which involves a lot of looking round pond edges and only found them on this one pond, where I think they have been seen before. SU85336503
I assume I enter the record separately once ID confirmed and I delete the first record from IRecord to avoid duplication. Is that correct procedure?
Thank you in advance