Summary for Liocranum rupicola (Araneae)
previous species | next species
National Distribution
Logged-on? click on dot to query records. Please note our
Terms of Use
. Double-click on map to go to region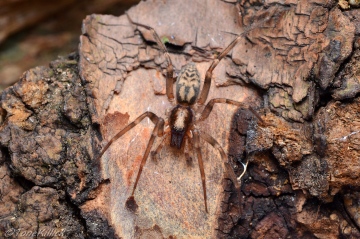 Identification difficulty rating:
3
Name: Liocranum rupicola
Authority: (Walckenaer, 1830)
Order: Arachnida: Araneae
Family: Liocranidae
National Rarity status: NS

IUCN status: LC

Records: 97
First Record: 1900
Latest Record: 2020
1992-on hectads: 23
Pre-1992 hectads: 18
Total hectads: 37
Explore
Regional Distribution
Please log on and add a note on this species
log-on to access spider taxon report
About this species
Recorded altitude range
0m to 150m
Species text
Distribution
L. rupicola has been recorded from south-west England and south Wales. There are old county records from Hampshire, Hertfordshire, Middlesex, Berkshire, Buckinghamshire and Cheshire. It is widespread in western and central Europe.
Habitat and ecology
The spider has been recorded from under stones in dry places, especially old quarries, in cracks in cliffs, dry stone walls and occasionally in houses. Adults can be found in both spring and autumn.
Status
A local species in Britain.
Threats
There are probably none due to the barren and inaccessible nature of the habitat in which this species is found. However the dumping of rubbish in disused quarries may prove a threat, but this is unlikely to be a problem in coastal sites.
Management and conservation
Disused quarries should be protected.
Text based on Dawson, I.K., Harvey, P.R., Merrett, P. & Russell-Smith, A.R. (in prep.). References


Adult Season
Adult Season Data (based on 18 records with adult season information)
Habitats
background methodology
Broad Habitat Data (based on 49 records with habitat information)
no subhabitat data available
Structural Habitat Data (based on 8 records with structural habitat information)
Habitat Detail and Method (based on 15 records with habitat detail and method information)
Recorded management for locations with Liocranum rupicola
Recorded substrate and hydrology for locations with Liocranum rupicola


Images
upload a new image
for this species
See also A-Z Species Index - A-Z Picture Index - previous species | next species