Hi there. I am hoping for a positive identification of the following 3 spiders that I have found in my house or garden/shed. I believe they are all of the genus Steatoda or possiby Amaurobius. The postcode of all is CO4 9EA, Colchester Essex.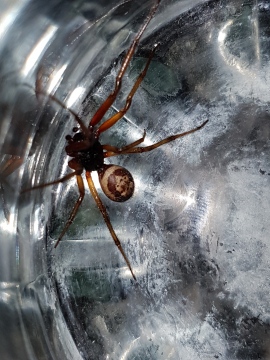 - Found on the wall of my bedroom. Largest example pictured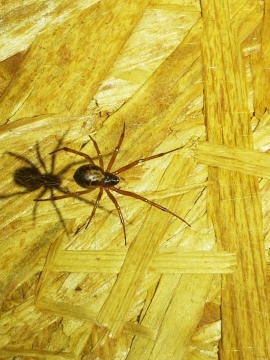 - Found in my shed. Many examples of this species in and around the shed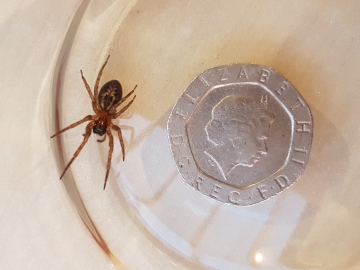 - Found hiding next to the skirting board in the lounge. The smallest example pictured.
Regardless of where I look in the garden or shed I am guaranteed to find examples of these spiders, they are by far the most numerous of all spiders in my house and garden.
Any help would be gratefully appreciated. Thanks, Paul