Notes on Achaearanea riparia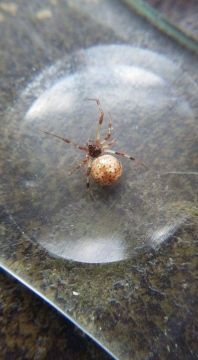 Had another look at the first retreat. Covered in 1mm translucent young. Again went to get camera but when returned they had retreated inside!
Added by Gareth Mills at 13:38 on Sat 18th Jul 2015
.
Saw this spider with its retreat this morning. It came out and clobbered a black ant. Have also found another retreat in the garden so it looks like there is a colony!
Added by Gareth Mills at 11:05 on Fri 17th Jul 2015
. Return to
Summary
for Achaearanea riparia