Summary for Donacochara speciosa (Araneae)
previous species | next species
National Distribution
Logged-on? click on dot to query records. Please note our
Terms of Use
. Double-click on map to go to region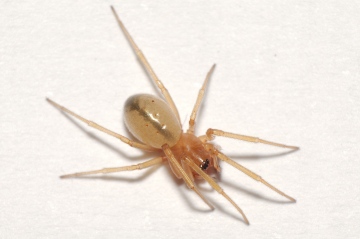 Identification difficulty rating:
3
Name: Donacochara speciosa
Authority: (Thorell, 1875)
Order: Arachnida: Araneae
Family: Linyphiidae
National Rarity status: NS

IUCN status: LC

Records: 252
First Record: 1936
Latest Record: 2021
1992-on hectads: 19
Pre-1992 hectads: 24
Total hectads: 36
Explore
Regional Distribution
Please log on and add a note on this species
About this species
Recorded altitude range
0m to 70m
Species text
Distribution
The species is mostly confined to eastern England between Kent and Norfolk, but there are also records from Anglesey, Caernarvonshire, Staffordshire, East Yorkshire, Hampshire and Buckinghamshire. It is widespread in northern and central Europe, but uncommon.
Habitat and ecology
D. speciosa is found in very wet places in fens and marshes, and in sewage beds, probably mainly in reed-beds. It may be adult for most of the year.
Status
Although there are records from a total of 30 hectads it has been recorded from just 10 to 12 hectads since 1992, though it may be frequent where it occurs
Threats
The drainage of fens and marshes.
Management and conservation
Maintain water table of fens and marshes, and restrict scrub growth.
Text based on Dawson, I.K., Harvey, P.R., Merrett, P. & Russell-Smith, A.R. (in prep.). References


Adult Season
Adult Season Data (based on 79 records with adult season information)
Habitats
background methodology
Broad Habitat Data (based on 73 records with habitat information)
Broad subhabitat Data (based on 33 records with subhabitat information)
Structural Habitat Data (based on 25 records with structural habitat information)
Habitat Detail and Method (based on 64 records with habitat detail and method information)
Recorded management for locations with Donacochara speciosa
Recorded substrate and hydrology for locations with Donacochara speciosa


Images
upload a new image
for this species
See also A-Z Species Index - A-Z Picture Index - previous species | next species